Creating glass and metal artwork to enhance homes and businesses for more than twenty-five years, Chuck St. John of Nimbus Glass Studio combines traditional craftsmanship and innovative ideas in etched, stained and kiln-fired glass.

Nimbus Glass Studio is located at Lee Creek on the north side of Shuswap Lake in south central British Columbia, Canada.
Studio visits or consultation can be arranged by contacting Chuck by phone or email (see contact page).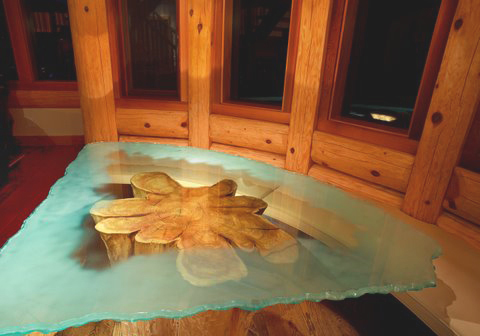 Glass table for Traditional Log Homes log cabin on Shuswap Lake, B.C. Canada